Opening hours have been adjusted to avoid our staff using public transportation at peak times
Minimal staff within the shop premise at any time, while keeping social distancing measures (2 meters)
Strictly only operating team members are allowed in the shop premise at all times
Personal Protective Equipment provided to all team members
Daily temperature checks for every team member using contactless thermometers before entering the workplace
Contact free delivery by way of tables placed at the front door for pick-up and maintaining social distancing measures when collecting food and upon delivery
Tamper-evident packaging seals on every delivery bag
Enhanced food safety standards and risk assessment procedures including increased frequency of hand washing and surface cleaning
Cash payments are temporarily suspended. Cards only – Contactless payments encouraged
---
Following continued developments and updated guidance from the governments and health authorities, we are excited to announce that Dine-in is now available at our Central St. Giles Store with the following measures in place to maintain the safety of our customers and staff:
We have carried out a COVID-19 risk assessment and shared the information from this with our staff.
Our staff are tested regularly for COVID-19 to keep our customers and staff safe.
We have our NHS Test & Trace QR code poster up and encourage all customers to scan this before dining within the restaurant.
We have thorough cleaning, hand washing and hygiene procedures in place.
Whilst face COVERINGS are not a legal requirement anymore, we do request that customers that can wear one do so when ordering and until they have sat down at a table.
Thank you for Getting Your WICH on with us!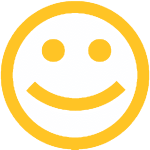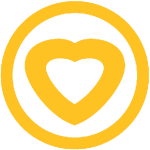 ---
➤ THURSDAY 5 NOVEMBER, 2020
Following the UK Government's recent announcement of a national lockdown going into effect 5 November 2020, our Central St-Giles location will be open for takeaway and delivery only, while our Battersea location remains open for delivery.
Stay in, Stay safe, Order online.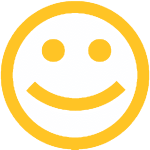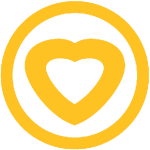 ➤ MONDAY 2 SEPTEMBER, 2020
We have temporarily suspended cash payments as an additional measure of health and safety; only card payments are allowed. Contactless payments are enabled and encouraged. We apologise for any inconvenience and thank you for your understanding.
We are pleased to announce resumption of pick-up and front-door service at our Central St-Giles location, with physical distancing measures in place.
We have reopened our Central St-Giles location delivery only.
We have been temporarily closed for 2 months while closely monitoring the COVID-19 outbreak. We have been focusing on learning and implementing best practices to effectively handle COVID-19 within our establishment, thus protecting our team, customers and wider community.
As part of our gradual reopening plan, we are excited to announce the reopening of our Central St-Giles location from Monday 18 May for delivery only.
We continue to monitor the latest updates and government guidelines to learn best practices surrounding COVID-19.
We remain closed until further notice.
The health, safety and wellbeing of our staff, guests and entire community is, and will always be of utmost importance to us. Due to the ongoing events and latest updates with regards to COVID-19 (Coronavirus) outbreak, and following closely the WHO and UK government's continuous advice and guidance on how to effectively fight this outbreak, the Which Wich UK team has decided to temporarily close our doors until further notice, at a time where practicing these extreme measures is of prime and critical importance to minimize the long term effect of this pandemic.
Please be sure that this closure is only temporary; we will be back sooner than later and will keep you posted on any updates or changes.